I have a couple of more projects to share that I made as the guest designer for AMM. This kit was so much fun to work with!!
The kit came with a whole Maya Road house album. I used one of the houses on the layout in my last post, and I used another for this project. I still have several more left to make a mini with, too! For this project, I made a little sign to hang on my fridge that holds our phone numbers for easy reference for a babysitter. I prettied up the front side with papers from the kit, and then I attached some dry erase board to the back (I used one of those free dry erase magnet boards I had gotten in the mail advertising a realtor). Now you all know how to get ahold of me with my 555 numbers, too, hehea!
This next layout documents our never-ending quest for a family photo in which we're all looking and smiling at the same time. I just want one... is that too hard to ask?? :-)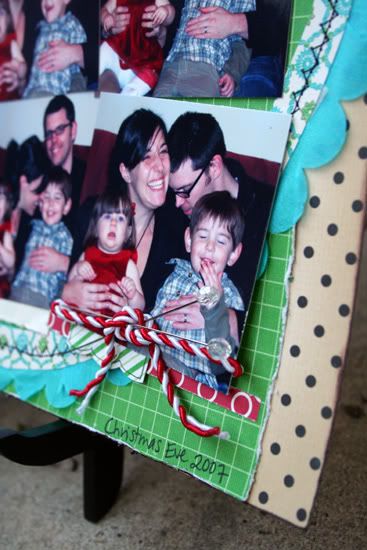 Today was a happy mail day for me! I got lots of fun goodies from CMK, so my next mission is to scrap some photos with the yummy new Crush line by Teresa Collins.
Did I mention that I made it onto the 4th and final round for the AMM contest to get the flip camera and the goodies? It's down to 6 of us, and we have until the 16th to post our projects. We have to make a home decor project with a holiday theme. I started working on mine this weekend... wish me luck!
Happy Monday everyone! Hope your week is starting out great!